HSV Launches Airport Artway & Community Art Wall Series Three
September 15, 2020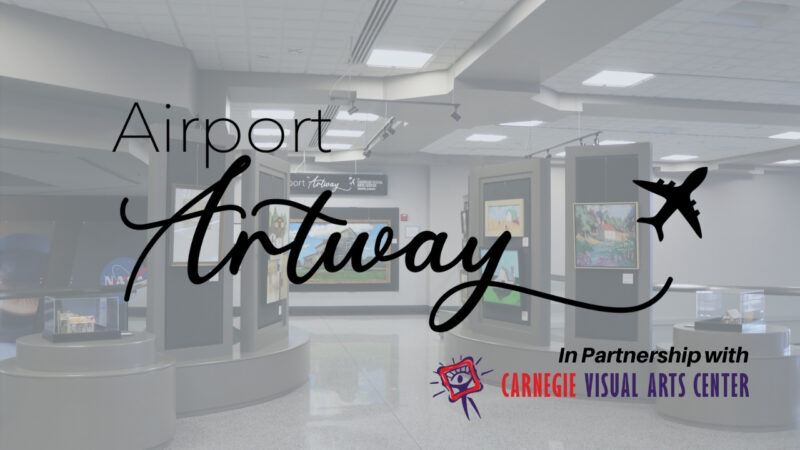 HUNTSVILLE, ALA. –
Huntsville International Airport's ongoing partnership with the Carnegie Visual Arts Center in Decatur features professional and budding artists from across the community. The Airport Artway and Community Art Wall exhibits are available for viewing anytime free of charge. This series will be featured for online viewing to abide by social distancing guidelines.
Airport Artway
The Airport Artway is a quarterly exhibit displayed on the second floor of Huntsville International Airport's terminal building.  This area is located just above the airline ticket counters and baggage claim.  This series is titled, "Light and Shadow" featuring works by Jennifer Stottle Taylor, plein air artist from Taft, Tennessee.
This series will be available for viewing until January 10th, due to COVID-19 concerns, you can view this series online at 
carnegiearts.org
 or check it out if you are flying in or out of HSV in the coming months.
Community Art Wall
The Community Art wall has expanded to both sides of the breezeway that connects the airport to the parking garage on the second level. This area displays art created by budding artists in the North Alabama community and is a reminder that anyone can be an artist. This quarter the Community Art Wall is featuring the Huntsville-Madison County Senior Center.
Due to COVID-19, there will be no artist reception to mix and mingle with the artists. We cannot wait until things are back to normal for everyone to view these series but until then, you can view them online with the links below.