FBO / Signature Flight Support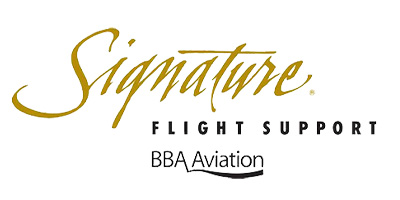 Signature Flight Support offers full general aviation services at Huntsville International Airport.
Alfredo Lopez-Ruiz – Manager
P: (256) 772-9341
F: (256) 772-9415
Huntsville International Airport offers a variety of hangars for the general aviation community.
For more information on available hangars, contact:
Lasheika Orr
P: (256) 258-1221
Huntsville International Airport has two parallel runways, one 10,000 feet and one 12,600 feet, with a 5,000-foot separation, allowing for simultaneous operations during instrument conditions. The facility is equipped for CAT II operations.
Services for General, Business & Commercial Aviation Customers Include:
Flight support operations
Fueling
Maintenance
Cleaning
Baggage handling
Counter operations
Concierge
Catering
Executive support
Pilot services
Lav cart service
Ground handling
Deicing
Charter service for corporate and leisure travel
HSV General Aviation Hangar Rates
Type
Quantity
Size
Cost
GA Hangars
(Manual Door)
20
45.6 x 37.6
$330/month
GA Hangars
(Electric Door)
20
44.6 x 39.0
$360/month
GA Hangars
(Electric door)
17
60 x 48
$605/month
T-Hangars
24
41.2 x 33.9
$240/month
Corporate
5
All leased