HSV Recognizes Outstanding Customer Service
January 11, 2021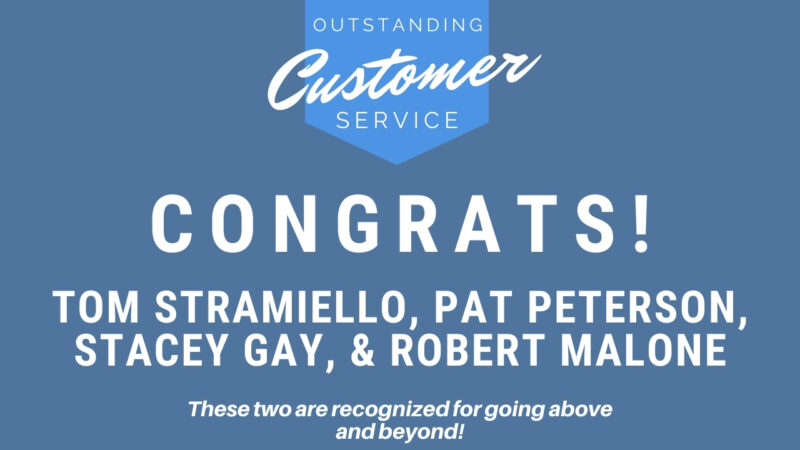 This program is meant to recognize the efforts of Airport Authority employees and tenant employees who provide service that goes above and beyond that of their job description.
Anyone can nominate any employee at the Port of Huntsville. Every nomination must indicate a specific event, act, or incident witnessed by the person submitting the nomination. Each nomination is carefully read and considered when choosing the winner for the Quarter. The winner is awarded a prize from CEO Rick Tucker and allowed to park in a specific spot recognizing their service. We encourage our employees to recognize their peers when they have done something well, but, also encourage our passengers to recognize this service to allow a great example for our future employees.
We are excited to announce this quarter's winners are Tom Stramiello, Pat Peterson, & Stacey Gay, of our International Intermodal Center Team, and Robert Malone, of Unifi.